Peoples

Accounting Group
Peoples Accounting Group was founded on September 1999 with the ideas of providing excellent customer service, extensive knowledge in the realm of Accounting, and exemplary professionalism. Peoples Accounting Group is a full service accounting firm located on the Southside of beautiful Atlanta, GA serving clients throughout the entire Southeastern region. Our core Accounting services offered include Small Business Services, Accounting Consulting, and Tax Preparation Services.
Please take a moment to get acquainted with our website, learn more about our services offered, and feel free to email or call us with any questions that you may have. We want to thank you for a highly successful 2001 and look forward to even greater success in 2002. The Officers of Peoples Accounting Group want to once again say thank you for your patronage.

Our Mission
Peoples Accounting Group has always envisioned itself to be a high quality, affordable, and accurate provider of Accounting services. In this highly competitive & global business environment, there is often very little room for error. Our mission has and always shall be to provide our 3 Es: Excellent customer service, Extensive expertise in the realm of Accounting, and Exemplary professionalism to our clients.

The Officers of the Firm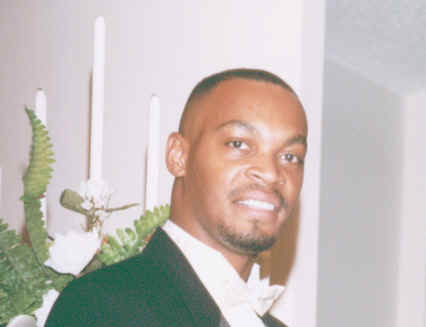 Kenneth Alexander Peoples is the Founder and Chief Executive Officer of Peoples Accounting Group. He was a successful Accountant within several major corporations in the Atlanta area until his departure to start Peoples Accounting Group. He has a Bachelors and Masters Degree from the University of Georgia in Accounting and Business Education. In addition, he is a CPA candidate who has spent eight years to attain educational degrees and has six years experience in a corporate setting. His entrepreneurial spirit and motivational drive shall make Peoples Accounting Group a success.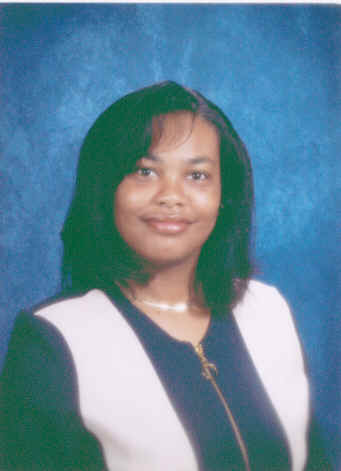 Trona Winfrey-Peoples is the President of Peoples Accounting Group. She is a Spanish Educator within the Clayton County Public School System. In her previous employments, she was a Bilingual Marketing Representative for a major cargo company in Atlanta for several years. She completed her Bachelors Degree in Spanish from the University of Georgia and is working towards an MBA. Her expertise in Spanish and Marketing shall provide the firm flexibility to penetrate the language barrier with the booming Spanish speaking population throughout the southeastern region.

Professional Associations
Several officers of Peoples Accounting Group are members of professional organizations. In addition to individual affiliations, the firm itself is a member of the Georgia Society of CPAs(GSCPA), the National Association of Black Accountants(NABA), and provides free voluntary services to the community in several capacities. Please click on the associated hyperlinks for information on these prestigious professional associations.
Tax Season Hours
Monday: 11:00am to 7:00pm Tuesday: 11:00am to 7:00pm
Wednesday: 11:00am to 7:00pm Thursday: 11:00am to 7:00pm
Friday: 11:00am to 7:00pm Saturday: 10:00am to 4:00pm
Sunday: Office Closed
Contact Information
Feel free to use any of the communication methods below to contact the firm members of Peoples Accounting Group. Although the firm has normal office hours, it is highly desired that our clients call ahead to schedule an appointment with one of our Accountants to ensure superior service.
Office Address

674 Mt. Zion Professional Pavilion
674 Mt. Zion Rd, Suite E

Jonesboro, GA 30236

Mailing address

PO Box 1378, Jonesboro, GA 30237

Telephone

Mt. Zion Office: 770-960-6019

Home Office: 770-471-4772

Toll free: 1-888-223-4276

Fax

770-471-1046